Main Content
Our Story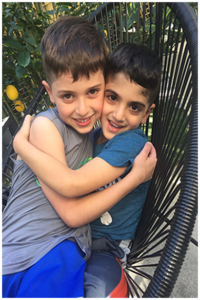 Eli was born in the summer of 2014 and developed like a typical newborn- smiling, cooing, sleeping, and eating. He loved getting tickled with his mommy's soft hair and getting hugs and kisses from his family. At his six-month check up, we noticed that he was struggling to roll over, reach for toys and babble (make sounds). Eli continued to struggle with reaching his milestones at every check up. In November of 2017, after months of unanswered questions and tests, Eli was diagnosed with a genetic mutation on IRF2BPL (a currently nameless and rare disease). A geneticist explained that this rare neurodegenerative disorder had no treatment options or cure and would leave Eli a silent prisoner in a lifeless body. Our lives were shattered! Every doctor we visited said the same thing, "We don't know anything about this disease. There just isn't enough information. There is nothing we can do for him, there is no cure".
Will You Stand By Eli?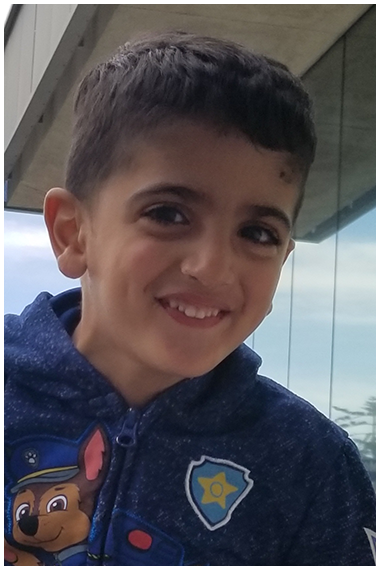 Eli is a very energetic and playful kid. He loves Superheroes! His favorite characters are the P.J.Masks and he loves to run around the house imitating them. Eli is the most loving and pure child. He LOVES hugs and kisses and asks for them frequently. He loves to love! To know Eli is to know kindness, happiness, unconditional love and joy for life.The world needs kids like Eli. We are fighting to allow his personality and soul to shine and for him not to become a prisoner of his body.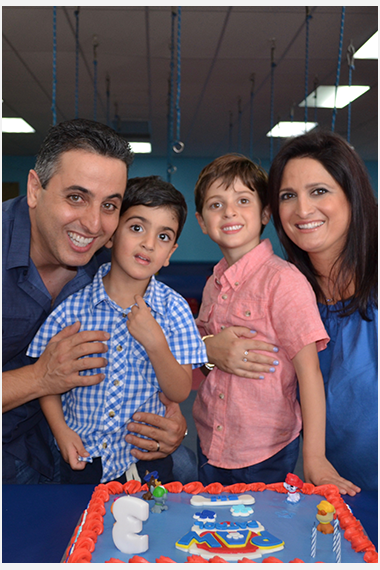 The Clock is Ticking! Fund The Cure Today!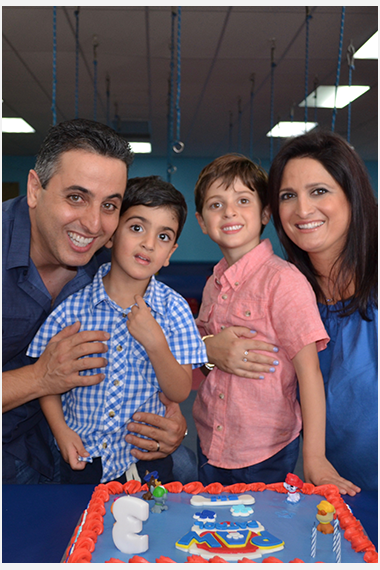 To date, the only support we have is through the Undiagnosed Diseases Network (UDN) at Harvard. The UDN and NIH are funding limited research on decoding the gene and learning it's function in the body. Very little is known about this gene, how it works, where in the body it functions and why it may be the cause of all these symptoms. Our challenge is to find answers. Without our funding, the research will end here. We have made agreements with 2 world renowned children's hospitals to find answers fast! Both Texas Children's Hospital and Nationwide Children's hospitals are going through great efforts to find answers. They are very optimistic that they will find a treatment, and hopefully a cure for Eli. This research may also shine a light on other neurodegenerative disease like Alzheimer's and ALS to name a few. The possibilities are endless.
We can only do this with your help and generous donations. Every time Eli falls, stumbles, or takes too long to get his words out, our hearts drop! We wonder if the disease is taking over. We need to find a cure before his body stops working. Once he loses skills, we are not sure if we can get them back. Please help us save him by donating today!
To fund these 2 research projects, we need to raise $900,000 for the first phase of research at both institutes. The second phase of the research will involve testing gene therapy and is expected to cost anywhere from $3 to $5 million dollars.
Eli is almost 4 years old, and the average age of onset of the neurodegenerative symptoms is between 5 and 7 years of age. Your donation and generosity is desperately needed now. Please help Eli by contributing to the STAND BY ELI Foundation today! You have the power to save him and other kids who are born with this disease. Will you Stand By Eli?
Donate Today
See Our Story